All too often, merchants choose to offer online coupons on their website or via a third party provider like Groupon.com or LivingSocial.com. These coupon sites can be a great way to generate sales and possibly future customers.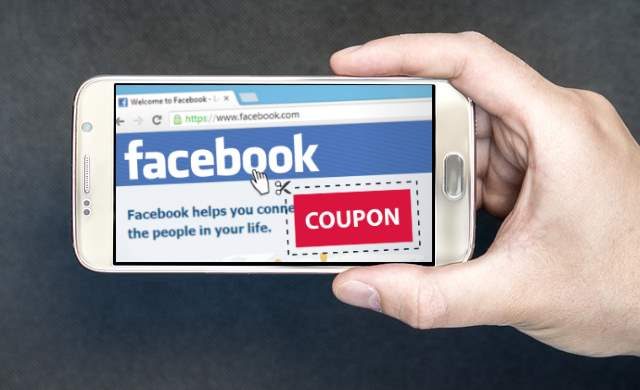 But merchants should not overlook social media as a way of bringing attention to deals they are offering. The following are social media platforms and how to take advantage for discounts:
Facebook
Of all the social media outlets, Facebook is the most robust. You'll need to create a page that is related to your business or even a page about the deal you are offering. Go to the page's timeline. Inside the cover, you will see a button labeled, "Call to Action". When you click that you will have several options. At the time of this writing these are: Shop Now, Book Now, Call Now, Contact Us, Send Message, Use App, Play Game, Sign Up, and Watch Video. How can this be applied to coupon codes?
What you want to do is set up a webpage on your site that is specific to the deal. It can be a meme that shows something like, "25% Off. Use Coupon Code: XYZ-25OFF". When they click on the meme, you can direct them to your sales cart or you can simply add the product (with the discount applied) to their cart and let them continue shopping. After setting up this landing page, you would then use the Shop Now option on Facebook and point them to that page. As an alternative, you could send them to a deals page that contains more than one deal. As an added boost, you can use Facebook advertising to promote the new page.
Pinterest & Twitter
Currently, there are no mechanisms in Pinterest or Twitter that allow you to add features such as there are with Facebook. However, that doesn't mean you can't set up a meme or graphic that shows the details of the discount. When they click on it from these social platforms, depending on the product, you can take them directly to your cart or to a page with more information.
Instagram
Since Instagram images don't link directly to your website or offer, you will need to tell your followers to check your bio for the link. Smart marketers change that link to point to information about their offer, directly to their cart or to an opt-in form.
YouTube
Although not technically a social media outlet, you can create videos that describe the discount (and even display the coupon code to use). Then put a link to the product sales page in the description.
Word of Caution
The above methods work well for standard e-commerce solutions with shopping carts, etc. If you are thinking about using this for affiliate sales, be aware that more and more social media outlets are discouraging direct links to affiliate offers. The main reason is that they don't want to turn those outlets into giant selling machines. Another reason is that proper disclosure about affiliate relationships are not being honored and this can get vendors in trouble.