Affiliate marketing is a great way for you, as a vendor, to increase sales. It rewards affiliates with commissions when visitors purchase from their websites. But affiliate marketing can also be used to promote online coupons.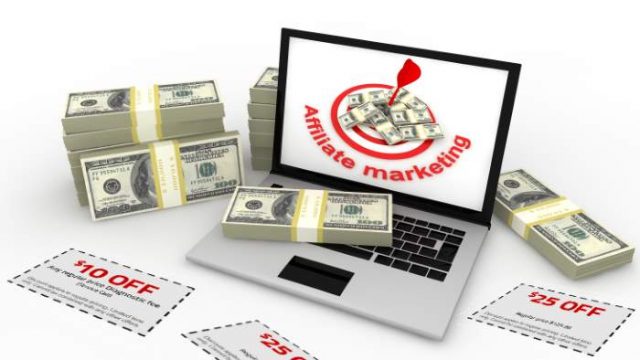 Third-Party Management
If you are a merchant who supports affiliate marketing, you can implement coupons as part of your program. You will probably want to use a third party affiliate management program such as LinkShare or CJ Affiliate by Conversant (formerly Commission Junction). These programs will allow you to create coupon codes for your affiliates to use. Affiliates love having a coupon option to offer to their visitors as it can be a way to increase sales.
Self-Management
You could also choose to manage the affiliate program, and by extension the coupon codes, yourself. This will require a new level of complexity to your business. You will need to maintain payment to your affiliates and you will have to manage the coupons continuously. This can be especially cumbersome when you expire your coupons which is a good idea when you want to create a sense of urgency to your customers (or your affiliates' customers). Vendors that decide to take this on themselves will often hire affiliate managers experienced in affiliate marketing.
Disclosure Requirements
Whichever way you decide to implement your affiliate marketing, when you incorporate coupons into the mix, you have to make sure affiliates are abiding by any laws surrounding their use. This can be challenging as online transactions can happen anywhere in the world. It may be okay to use them in one country, but restrictive in others.
In many countries, disclosing affiliate relationships is required by law. This further complicates the landscape as many affiliates will flood the coupon websites with your coupon codes, and they have no control over the disclosures on these websites. Ultimately, your company is responsible and can get you into some hot water if this is not managed correctly. Still, when it is done right, online coupons provide great incentives for your affiliates to generate more sales.
Everyone Wins
Customers love coupon codes and saving money. Using affiliates to bolster this feature may actually attract more affiliates to sell for you. There are affiliates that focus solely on vendors that offer coupon codes. And some of the coupon code websites really heavily on affiliate coupons as their means of offering coupon codes.
Affiliate marketing and coupon codes can be used together to help companies increase their ROI. The best part is that everyone involved in the transaction comes out a winner. The vendor makes more sales, the affiliate can use the coupons to attract visitors and the customer benefits by saving money.